When an automation runs, it executes all the automation tasks for each of the Client Partners you have nominated on the automation.
To set the partners that the automation will run for, choose Edit Partners on the Partners card inside the automation.
Consignly will present you with a new blade that will allow you to search for and select the Client Partners you wish to run this automation for.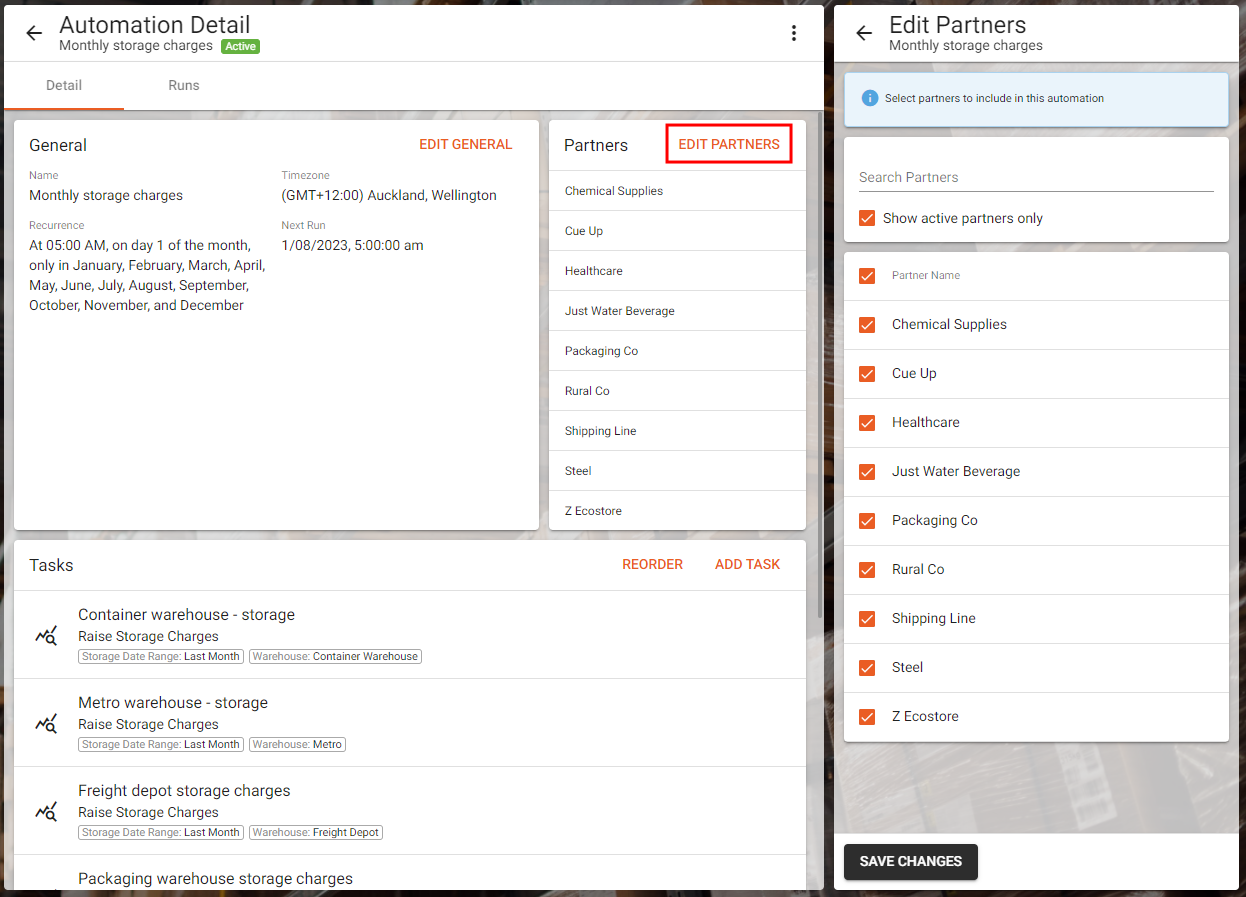 The Edit Partners blade allowing you to select the partners to run the automation for