Managing your profile settings
Click on the Action Menu at the top right of the screen and select Profile Settings. This blade provides information about your profile, your sign-in options, and the ability to sign out from everywhere.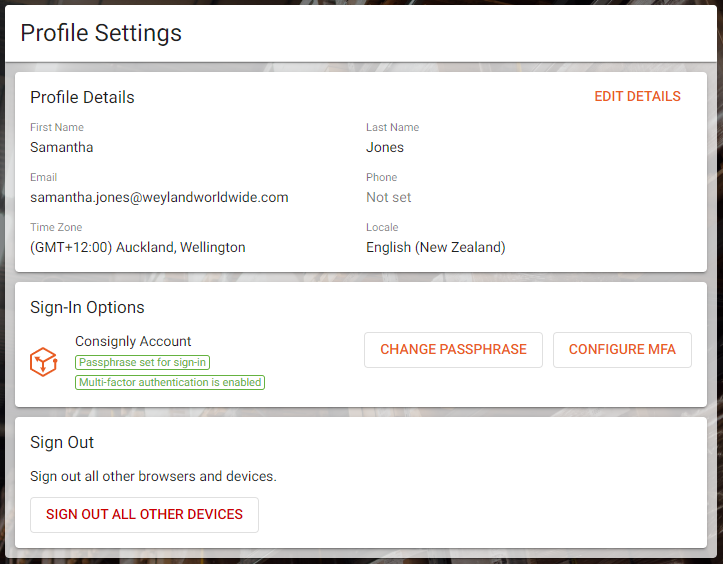 Time zone and Locale
Set your time zone by choosing the appropriate option from the list. Time zone is used on reporting to ensure that dates and times are displayed in your local time.
Choosing the correct locale will ensure that dates, times, and number formatting are correct for your location.
Sign-In Options
This card details how you authenticate with Consignly.
By default, all users will have a Consignly account linked to an email address. From the Sign-In Options card, you can change your passphrase, or configure/setup MFA.
If you have used an SSO identity provider to authenticate with Consignly, then the provider will be listed under the Consignly account.

The Sign-In Options card in the Profile Settings
You may remove linked SSO accounts by tapping the action menu and choosing Remove Linked Account.

The Remove Linked Account option for the SSO provider.