Consignly has an App Directory that can be used to connect supported third-party apps directly to your Consignly organisation.
Visit the Manage Apps item in the Apps menu on the sidebar. From here, you'll see all apps currently connected to your organisation.
To add a new app, choose the Add button. This will present you with all the apps available to connect to your organisation.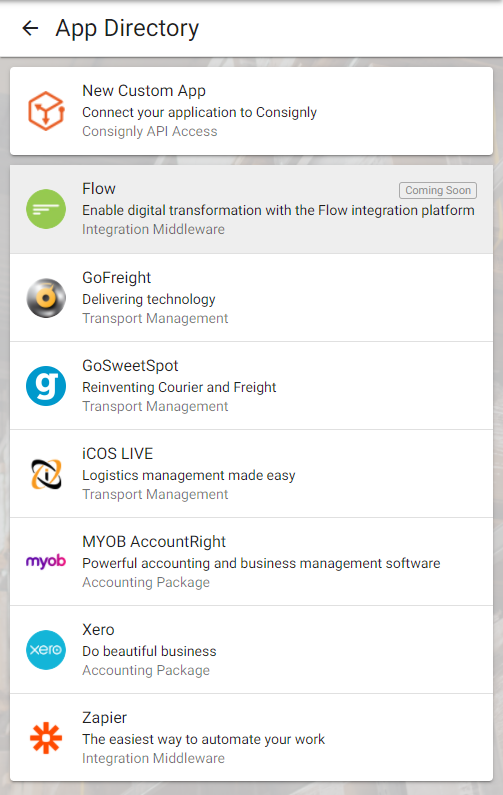 A list of some apps available in the Consignly app directory
Choose the app you want to connect.
The next blade will present you some information about the app, including how it works. You can establish a connection to the app by choosing the Create Connection button.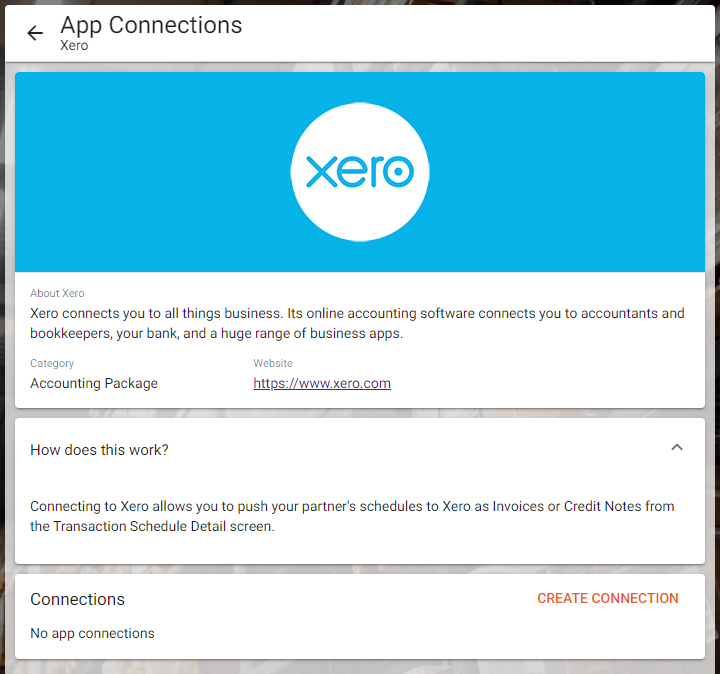 Types of apps
Consignly offers apps to connect with Accounting Packages, Transport Management Systems, and Integration Middleware.
Integration Middleware connections allow apps to connect with Consignly via the API, pushing and pulling data between systems.