In Consignly, inventory can be transferred directly to another warehouse using inter-warehouse location transfers.  This is useful if the organisation has several warehouses on the same site, and is simply transferring inventory between them.
In this case, the inventory is transferred directly without involving any consignments.
Often, if the warehouses are physically separate, inventory will need to be transported to the other warehouse, and typically involves the creation of an outwards consignment to pick and dispatch the inventory, and a corresponding inwards consignment for the receiving warehouse.
Consignly Connect supports Internal Connections, that can facilitate transfers between warehouses automatically.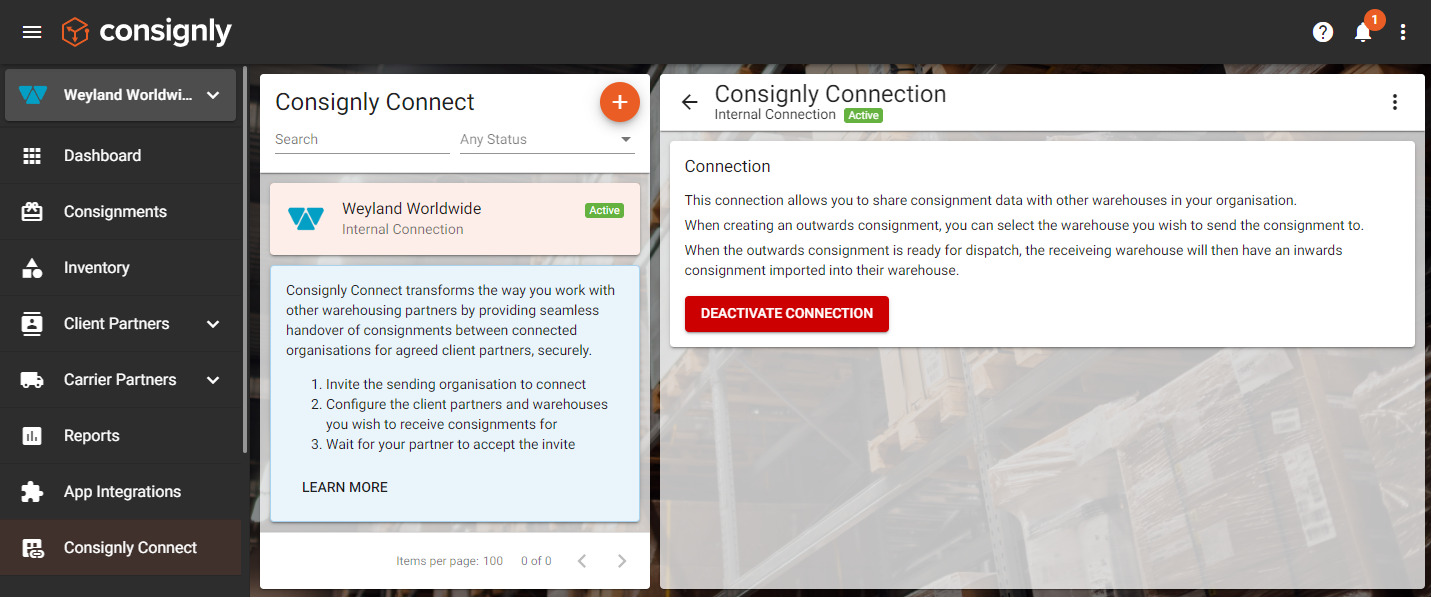 The Internal Connection in Consignly Connect
By default Internal Connections are active for an organisation, and as such the organistion's warehouses will appear as destination addresses for any outwards consignment for any Client Partner.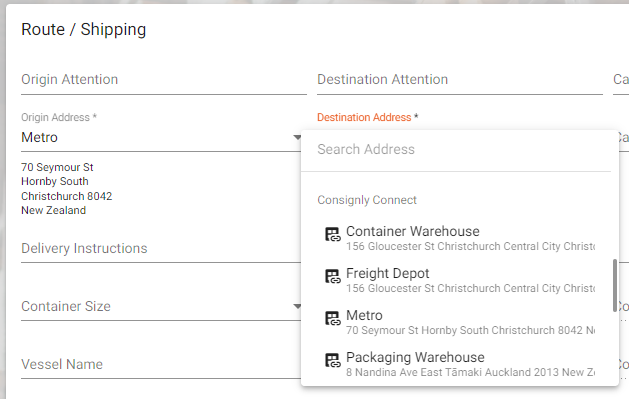 The organisation's warehouses listed as destination addresses for outwards consignments
After selecting one of your organisation warehouses as the destination, Consignly will automatically establish a Consignly Connection, and display this in the Connections tab on the consignment.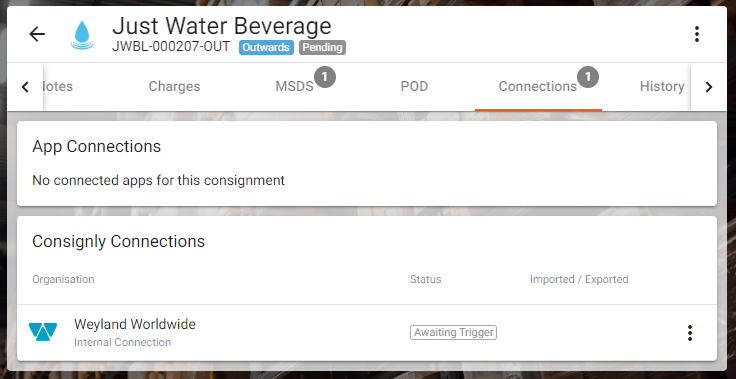 The Consignly Connections record for the Internal Connection
When the outwards consignment moves into a Ready to Dispatch status, Consignly will automatically create a corresponding inwards consignment in the destination warehouse.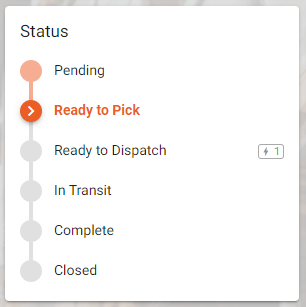 The trigger icon on the Ready to Dispatch status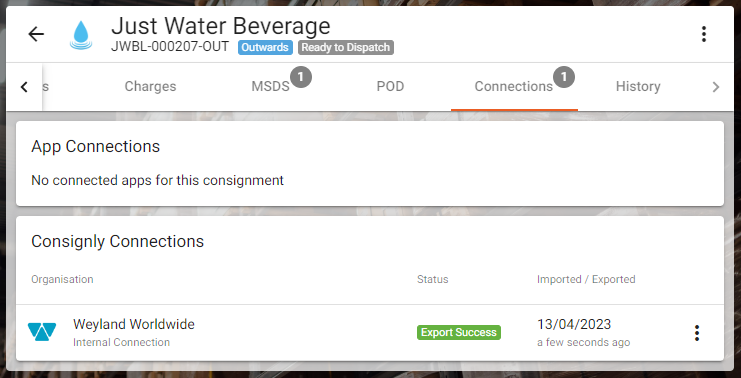 The connection triggered successfully
Inwards consignment creation
When the inwards consignment is created, Consignly will supply the reference numbers in the General card, as well as the container information in the Route card.
The product information will also be supplied, based on the quantity that was defined in the outwards consignment.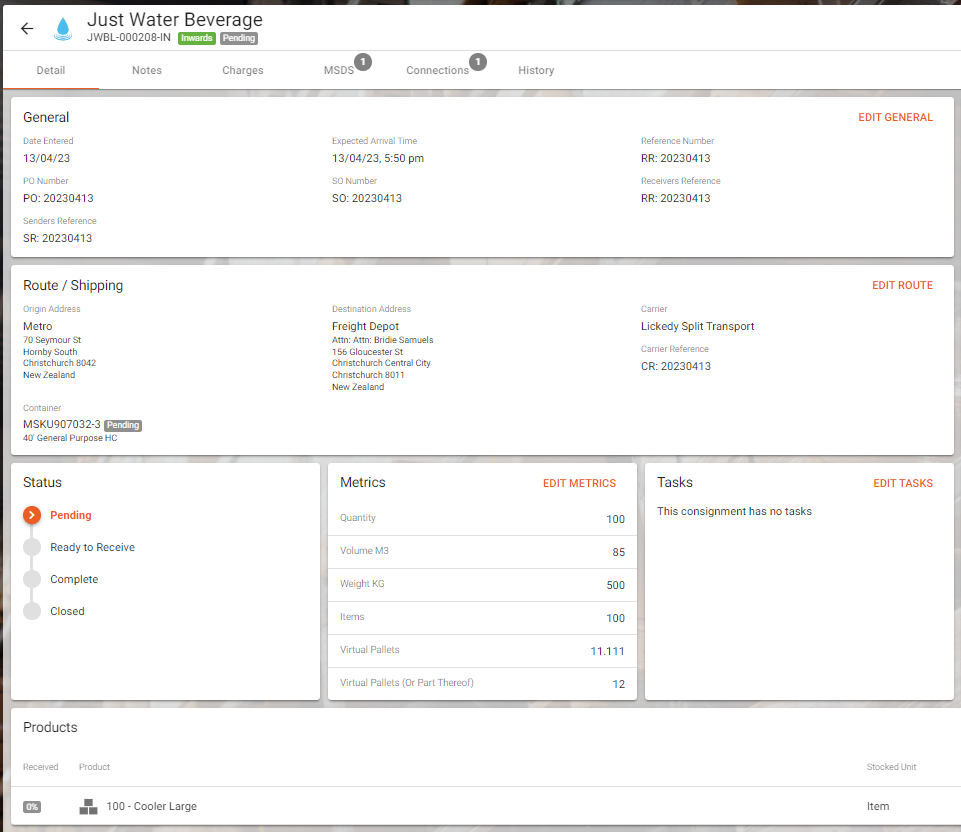 The automatically created inwards consignment
Note: that if the picked quantity is different to the ordered quantity, the inwards consignment will show the ordered quantity, not the picked quantity.