Visit the Consignly Connect menu item in Consignly.  This is where you'll invite the participating organisation to connect with you.
You'll need to make sure the organisation you're connecting to uses Consignly, and you'll need to know an email address of a user in the other organisation to send an invitation to connect to.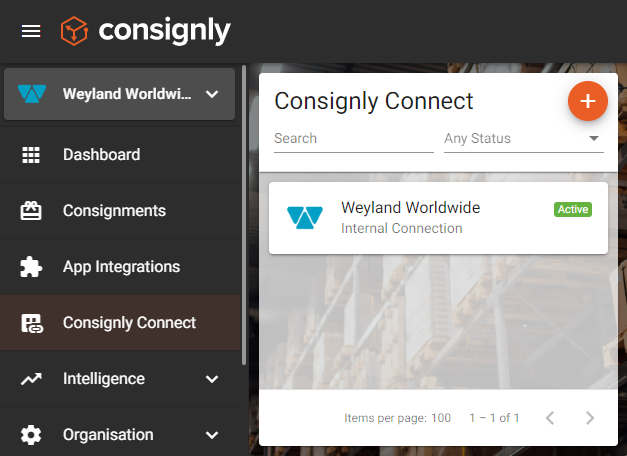 The Consignly Connect menu item in Consignly
Create a new connection and enter a name for your connection, as well as the email address of someone from the other organisation.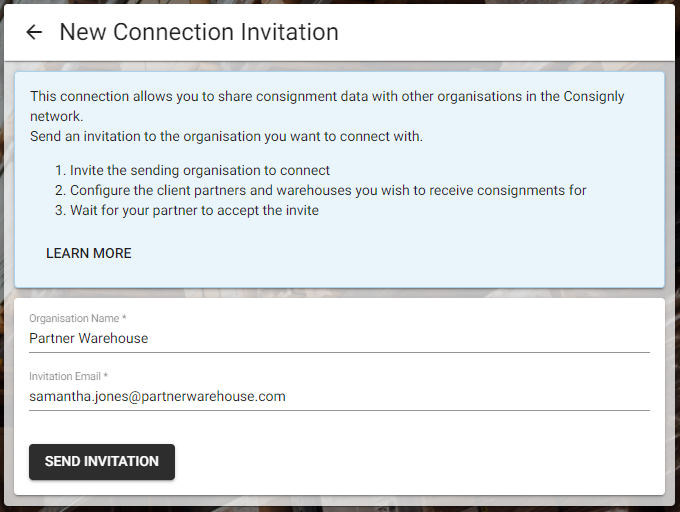 The invite connection blade in Consignly Connect
Once the invitation is sent, the connection will remain in a pending state.  When the other party accepts or declines the invitation, the status of your connection will change to reflect their choice.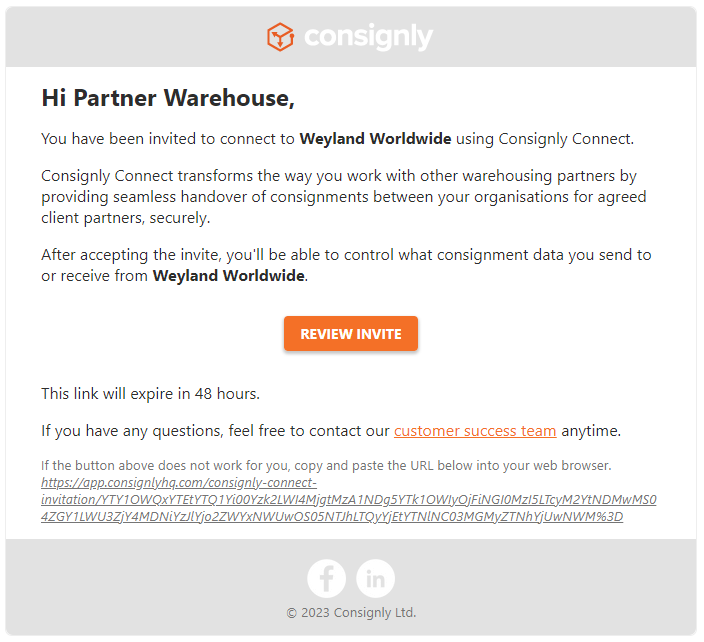 An example email invite to Consignly Connect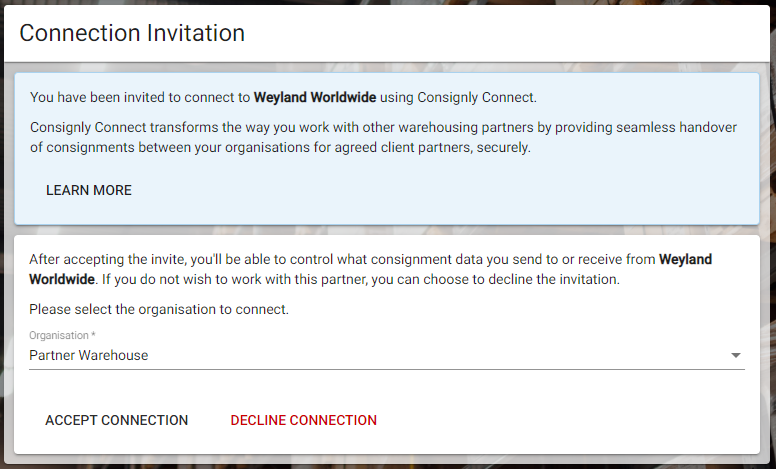 The invitation blade to accept or decline the invitation to the organisation
Once the invitation has been created, you will be able to configure your end of the connection.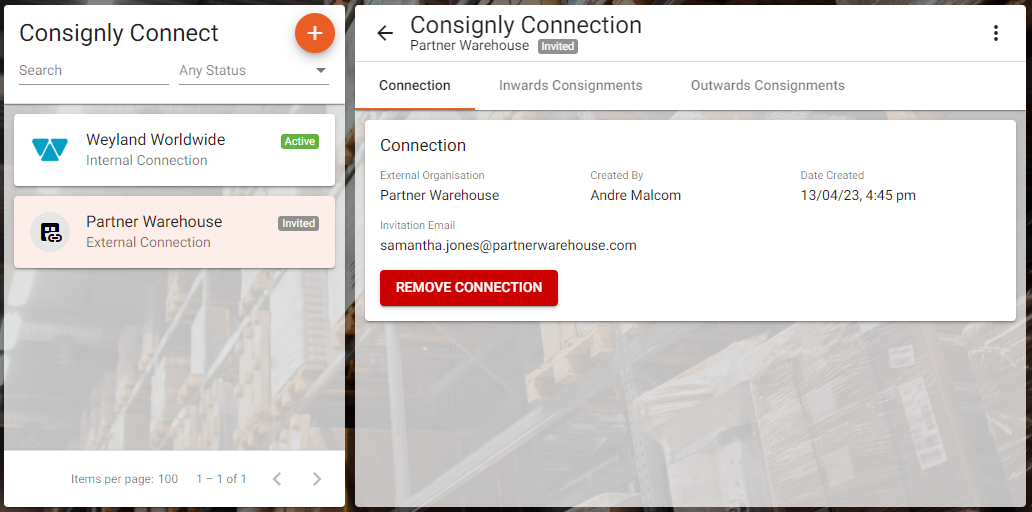 The new organisation connection in a Pending state, waiting for the other party to accept the invitiation