As a sending organisation, if you have selected a destination address from one of your Consignly Connect organisations, then Consignly will automatically create a trigger on the Ready to Dispatch status of your consignment.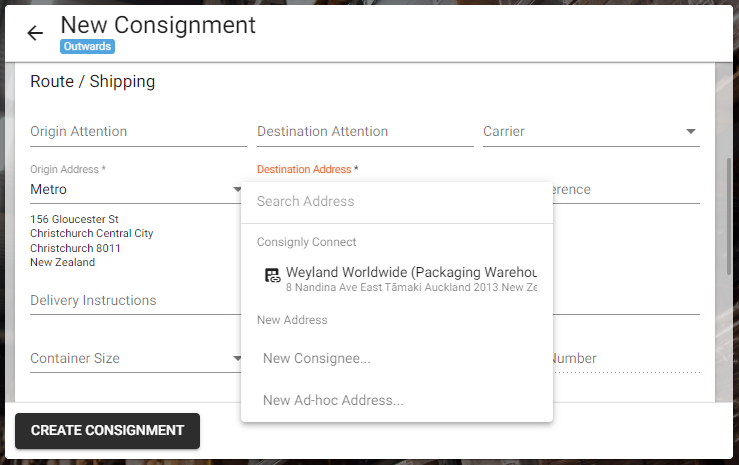 Selecting a destination address from a connected organisation in Consignly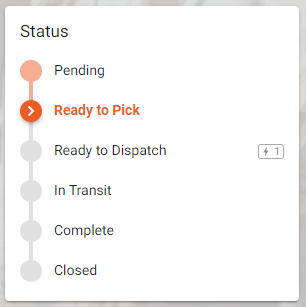 The automatic trigger on the outwards consignment
When you move the consignment into this status, Consignly will automatically push the consignment information out to the receiving organisation as an inwards consignment.
The Connections tab on the consignment will show you all the different app connections linked to this consignment.  Consignly Connect will appear here if you have selected a connected address.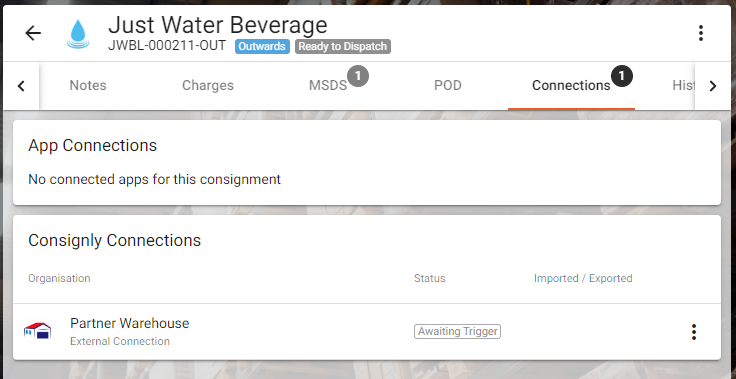 The Connections tab in the outwards consignment
As the consignment moves into the Ready to Dispatch status, you can monitor the delivery of the consignment via this tab.
If the consignment was sent to the receiving party successfully, the connection will show a success message.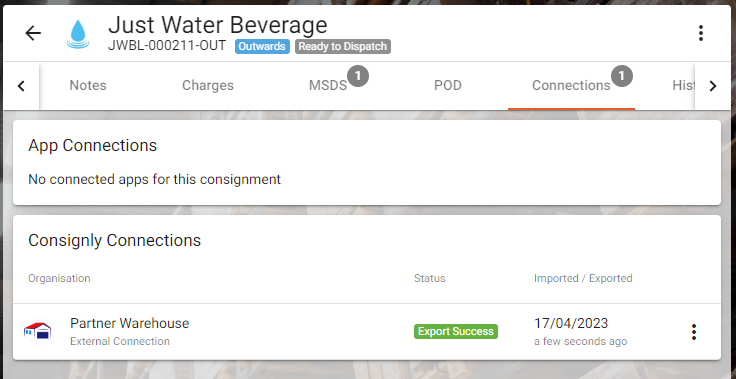 A successful export to the external organisation
If there was a problem sending the consignment information, then Consignly will indicate that the export failed.