An automation will trigger based on the recurrence schedule defined on the automation.
When an automation is triggered, the detail of the automation will be surfaced up in the Runs tab inside the automation.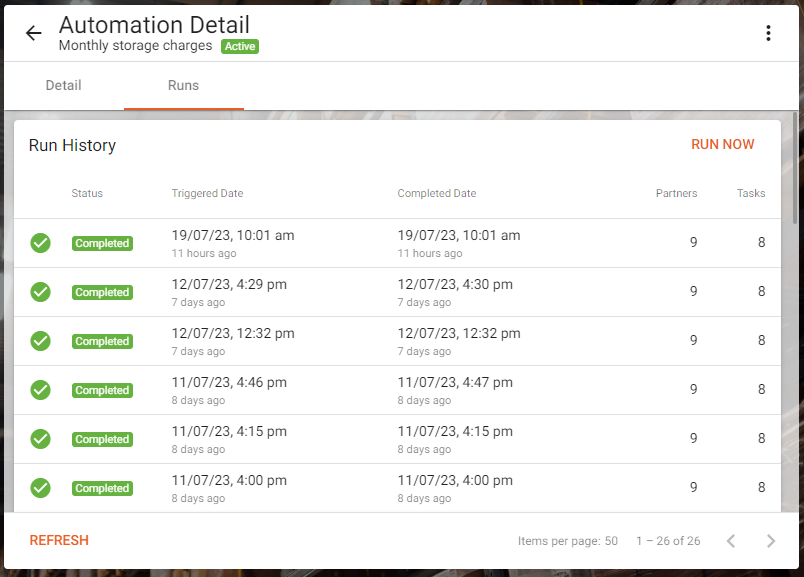 The run history of an automation
Run Now
You may wish to trigger an automation to execute immediately. To do this, use the Run Now button in the shoulder of the Run History card.
Be mindful when executing automations manually, as billing processes may be affected by manually triggering runs.
Viewing run history
To get visibility of what happened (or what will happen) in a run, select one of the run history items.
Runs that have been completed will provide information about the tasks that were completed for the Client Partners at the time the run was executed.
Runs that are in progress or pending will show the current status of the run, in real-time.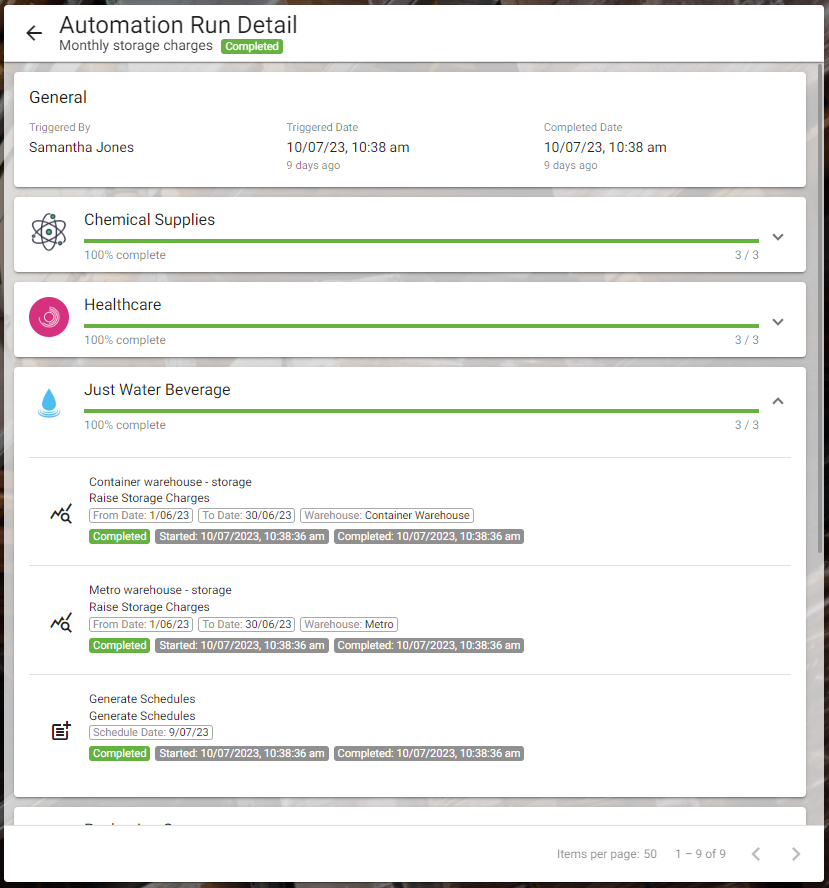 Run history detail, with one of the Client Partners expanded to show the details of the automated tasks