Your passphrase is managed from within your Consignly profile. Every so often you may forget your passphrase and need to reset it.
If you sign into Consignly with an SSO provider such as Microsoft, then you won't need to reset your passphrase.
To reset your passphrase navigate to the Login Page.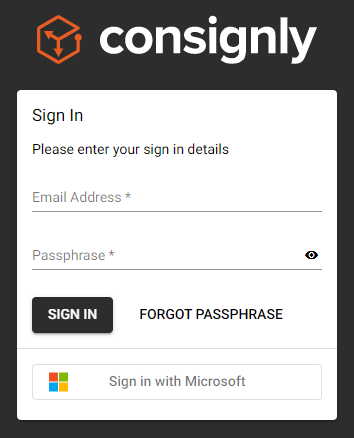 Select Forgot Passphrase.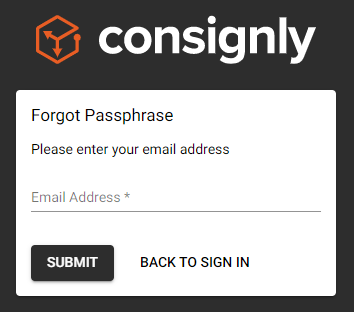 Enter in the Email Address connected with your Consignly user and click Submit to send a reset link to that email address.
Check your email inbox for an email from Consignly. Click the link in the email to reset your passphrase.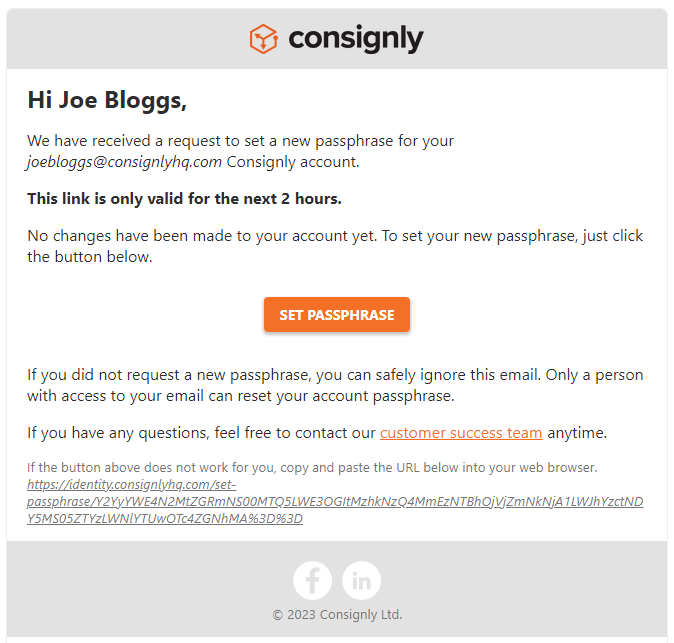 Enter a New Passphrase and repeat to confirm, then when complete click Set Passphrase.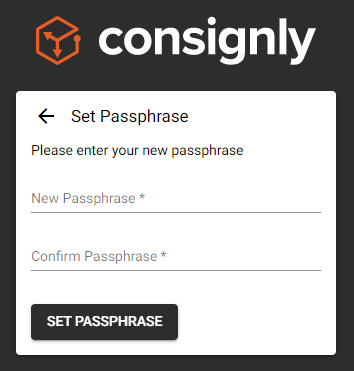 Once you have created a new passphrase you will be able login to Consignly.