Consignly will remain signed in for a period of time on the device you are using. If the device you are using is shared you may need to sign out after using Consignly.
To sign out of Consignly, navigate to the Action Menu on the top-right of the header bar. Choose Sign Out.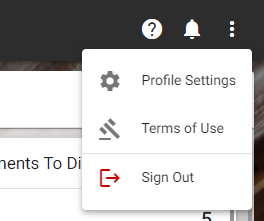 If successful you will then be navigated to the screen shown below.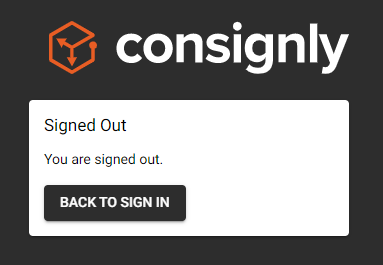 To Sign In again click Back To Sign In to return to the login form.