Activity Rates are used to capture charges for activity on a consignment. Activity charges are resolved by looking at the metrics on the consignment or by looking at the products on the consignment, and inspecting the Activity Rates in a Rate card that may be created for the Client Partner that the consignment is for.
Product Unit Conversions may impact consignment metrics and can also be used in Rate Card charges.
Manually overriding metrics via the Metrics card, or by under- or over-receiving or under-picking product will also affect consignment metrics.
Creating an Activity Rate
Visit the Rate Cards for the Client Partner and navigate into the Activity tab.
Create a new rate by choosing the Add Metric Rate or Add Product Rate button.
Learn more about creating rates for a Rate Card.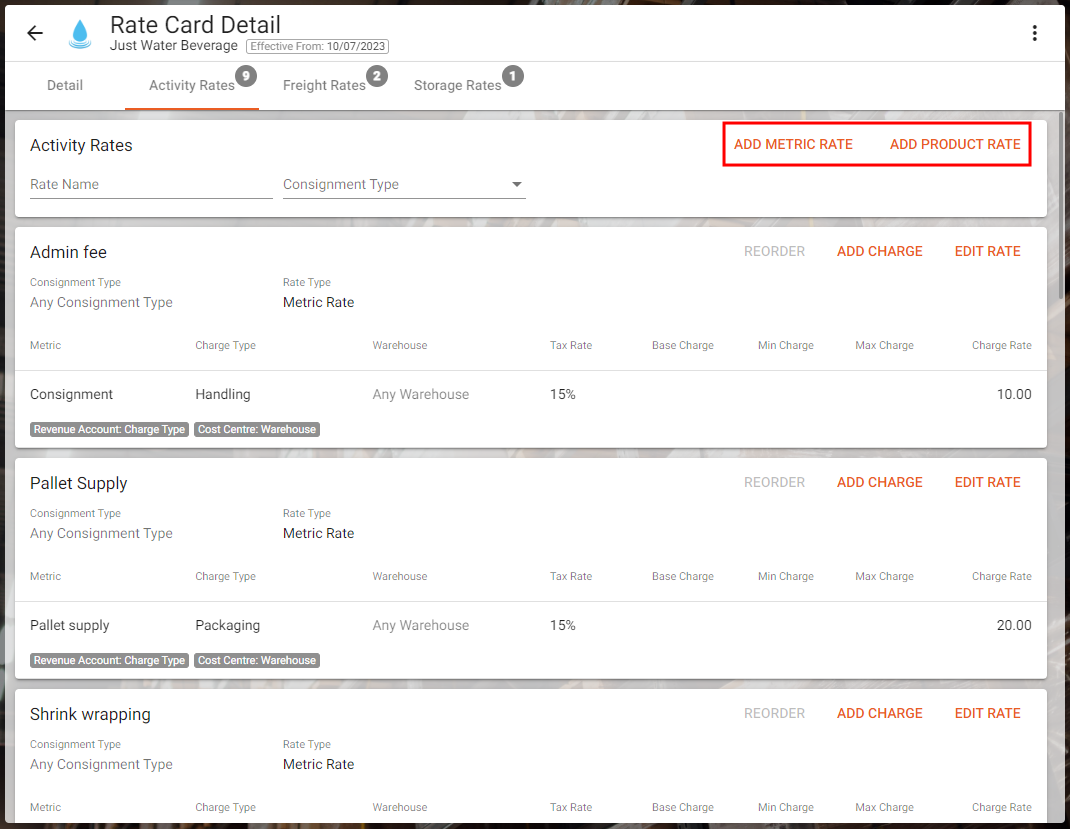 An example of the Activity Rates tab on a Rate Card for a Client Partner