Activity charges are raised as different types of activities are performed on a consignment. Activities are categorised using Activity Charge Types, and these can be managed for the organisation.
Create an Activity Charge Type
Visit the Organisation menu, and choose Activity Charge Types.
You can create a new charge type by pressing the Add button.
You must enter a Name, and may optionally enter a Code for your activity charge type. When transactions are raised and scheduled, the Activity Charge Type Code will be brought through and can be used when working with an accounting package to help categorise charges.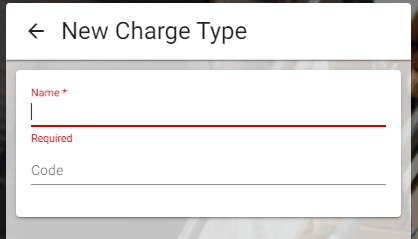 If your organisation supports Revenue Accounts and Cost Centre, you may be able to allocate a Revenue Account to the charge type to further help categorise charges.