Import inventory allows you to bring product into the warehouse without having to create an inwards consignment. It is useful for setting opening balances of product in the warehouse.
When importing inventory into a warehouse, no charges will be raised as this bypasses any normal consignment activity.
To start the import, visit the Inventory screen, select the action menu in the top-right of the card shoulder and choose the Import Inventory option.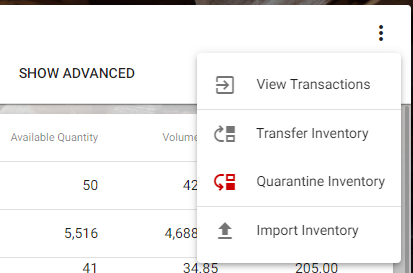 Import Inventory in the action menu on the Inventory card
You'll be presented with a new blade presenting you with a form to choose a file to upload.
To start with, inventory is able to be imported into Consignly via a CSV file. The CSV file is required to be in a particular format in order to support ingesting the data.
To download the template file to populate with the inventory you are going to import, choose the Download Template File button.

The inventory import blade
Next, populate the spreadsheet with the relevant information, such as Product Code, the Location to import the product to, the Received Date that the product was received into the warehouse, etc.
If your product is serialised, ensure that you enter a row for each serial number and ensure the Quantity column is set to 1.
When you are ready to import the inventory, select the Client Partner you are importing for as well as the warehouse you are importing product to.
Lastly, select the file with the data to import.

The inventory import screen with appropriate information filled out.
Choose Process Import File to move to the next step. You'll be presented with a table illustrating the data that will process into Consignly. Any issues with the data will be surfaced up in this summary screen.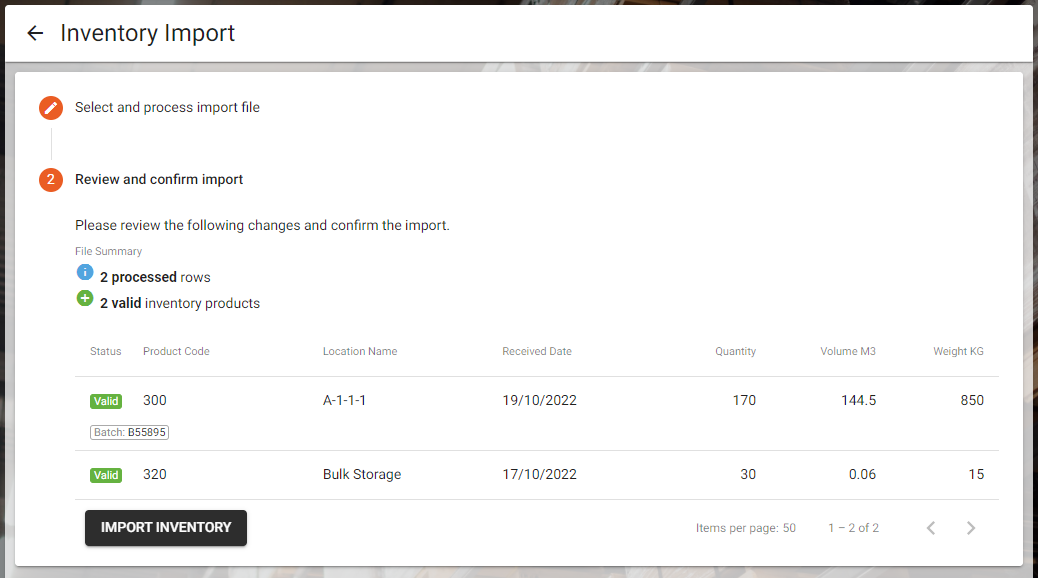 The summary screen illustrating the data that will be imported
When you are comfortable with the summarised data, you may choose Import Inventory to process the data into the warehouse.