The consignment history tab shows activity that has happened on a consignment.
Use this to discover different events that have happened over its lifetime. Information such as when it was created, when product was received or picked, and other such information is displayed along with the user and the date and time that the action was performed.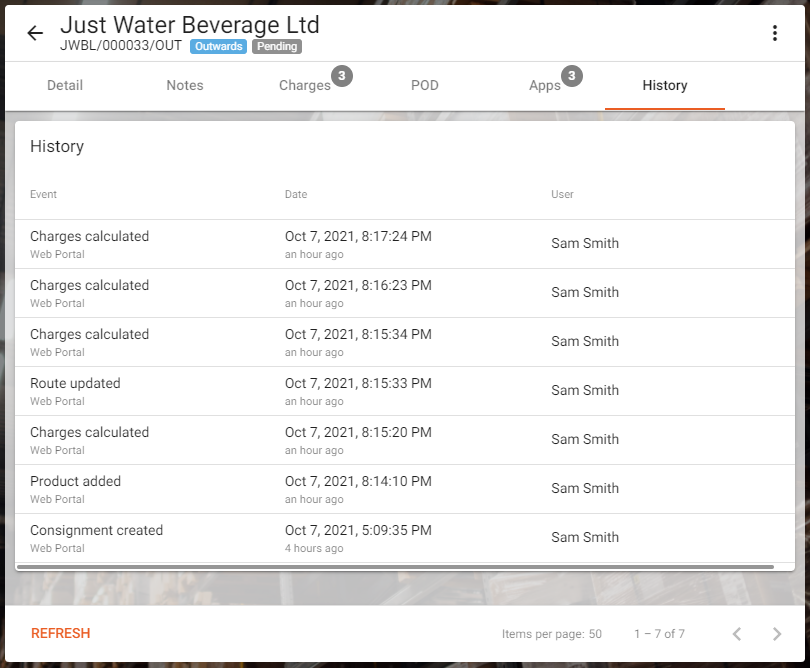 A screen showing events that have happened on a consignment.