Zones can be used in Consignly to group together locations. Organisations might like to create zones to help with dispatching or receiving consignments, or may like to use zones to help better manage dangerous goods or hazardous substances.
Creating a zone
Create a new zone by navigating to the Warehouse you wish to create a zone for, and choosing the Zone tab.
Create a zone by using the Create button, and Consignly will present you with a new blade to define the zone name.
Give the zone a friendly name to help identify what the purpose of the zone is.
Create the zone by pressing the Create button.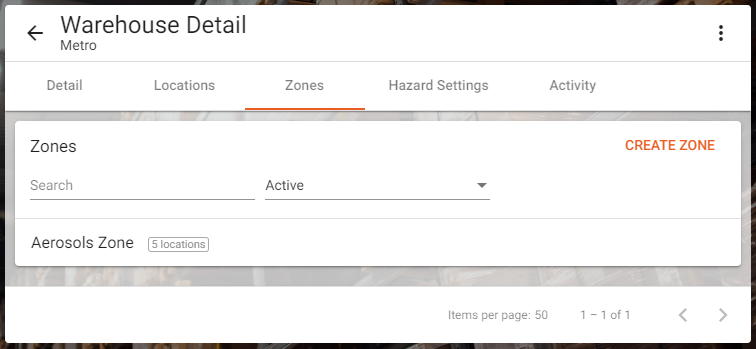 An aerosols zone created in a warehouse in Consignly
Adding locations to a zone
Within a zone, locations may be added to it by choosing the Add Locations button. Consignly will display a search dialog to allow you to find zones that you wish to add to this location. If you do not have any locations for this zone yet, you will need to create the locations.
Locations can be removed from the zone by deleting the location from the zone. This will return the location to an unzoned state.
Be mindful when working with Hazardous Substances as Locations that are unzoned will not have any restrictions applied to them.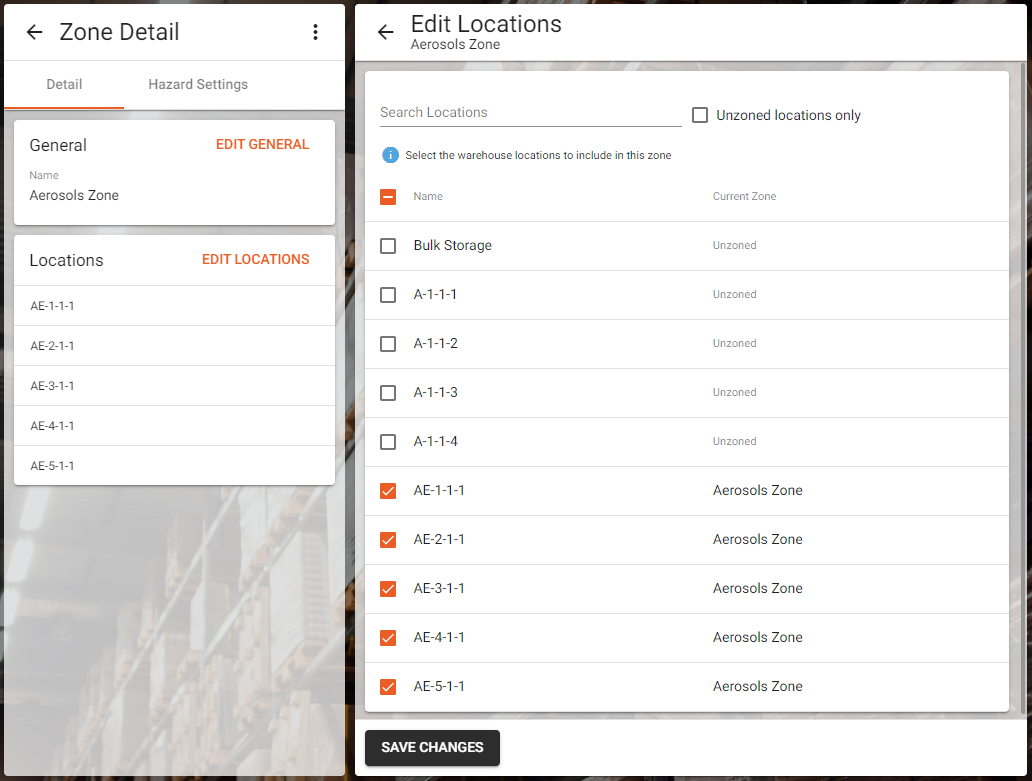 Locations configured for a zone in Consignly
Managing Hazard Settings
If your organisation has the Hazardous or Dangerous Goods feature enabled, then zones can be configured with rules via Hazard Settings. Hazard Settings define the types of product that can go into a location within that zone.
For example, you may create a rule to allow only non-DG product to sit within the zone. Or you may create a rule to allow items that are of a particular Hazard Class only. Or a combination of these things is possible.
To create rules for your zone, go into the Zone Detail by selecting the zone, then select the Hazard Settings tab.
Choose Edit Classes and turn on / off the classes of product that are allowed in this zone.
You can choose to allow or deny non-dangerous goods as well.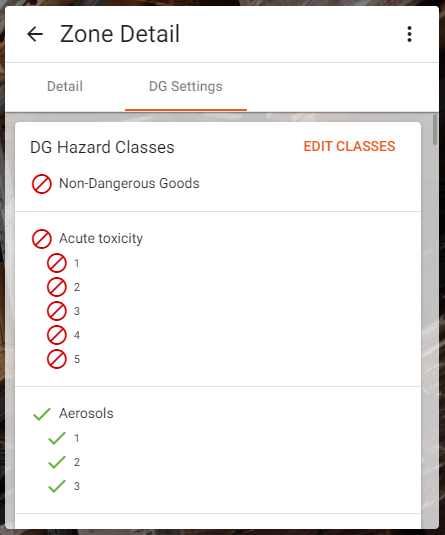 Hazard Settings configured for a zone
When receiving or transferring product in Consignly, you will only be allowed to do so to a location that is unzoned, or where the zone rules are met for that product.
Hazardous Inventory Out of Zone widget
If you have transacted inventory into a warehouse location, and then you reconfigure zone rules for that location, or you add the location to another zone, you may find that results in product sitting in your warehouse in an unauthorised zone.
The Hazardous Inventory Out of Zone widget allows you to get visibility over any product that is in the incorrect zone due to Zone Hazard Settings changes.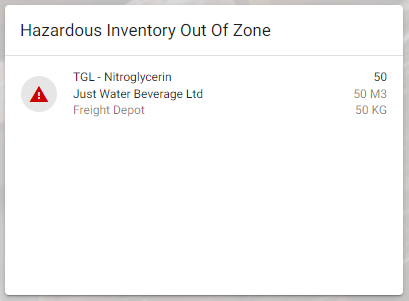 The widget shows inventory that doesn't match Zone Hazard Settings